Glass Walls and Railings for Commercial Spaces: Benefits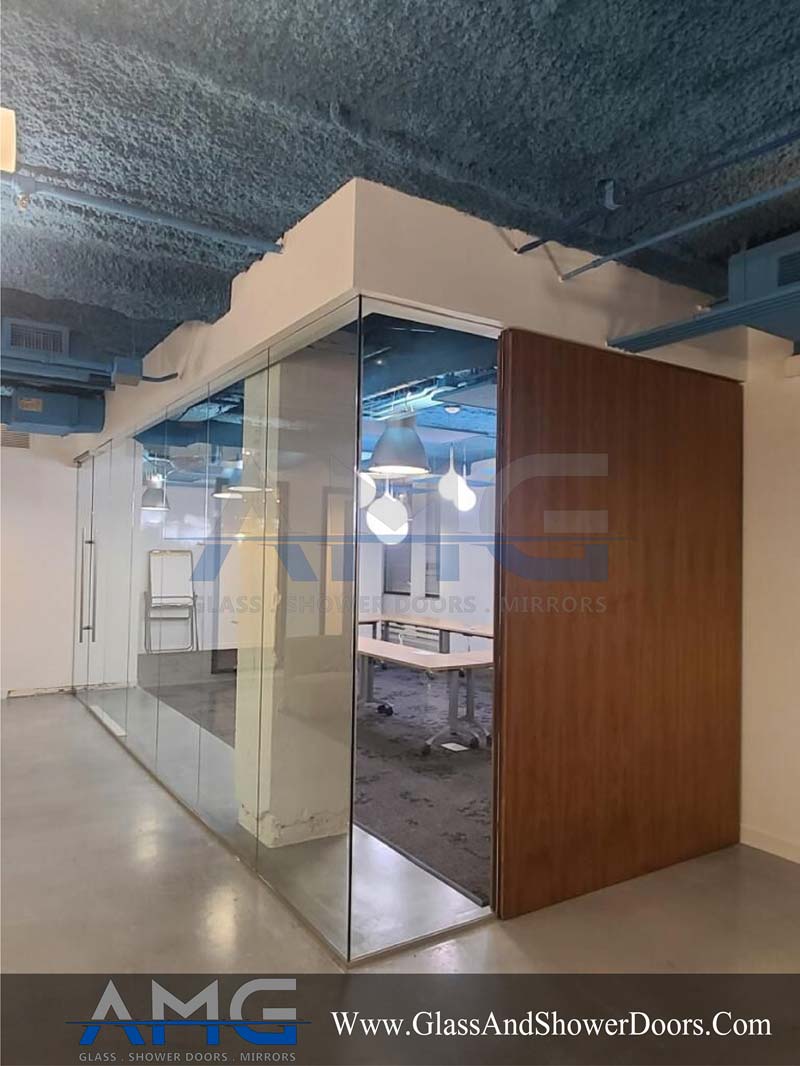 Glass railings and walls due to their modern look, practicality, and affordability, mirrors are becoming more common in business settings. They give a contemporary touch while offering useful solutions for all kinds of enterprises. Glass walls and railings are adaptable solutions that may be tailored to match any area, from workplaces to retail establishments. In this blog article, we'll look at the advantages of employing glass walls and railings in commercial settings, how they may improve your workplace, and what you need to know about installation. So take a seat back, relax, and let's explore the world of glass railings and walls!
The beauty of glass railings and walls
Aesthetics are quite important in generating a welcoming and expert atmosphere in business places. Glass walls and railings have a contemporary and chic appearance that may improve the interior design of any room. Glass walls offer unrestricted vistas while allowing for the free flow of natural light thanks to their sleek lines, transparency, and reflected qualities.
While providing safety measures for staircases or balconies, glass railings raise the level of elegance by blending in perfectly with the surroundings. They are offered in many designs, such as frameless and framed alternatives, to match any kind of decor.
Additionally, since glass walls and railings are so easily customized, firms may come up with original designs that are adapted precisely to their requirements. There are many options, from tinted glass for UV protection to frosted glass for increased seclusion.
Glass has many aesthetic benefits, but it's also simpler to maintain than materials like wood or metal. It simply has to be washed occasionally with soap and water, which reduces the amount of time and money needed for upkeep.
Glass walls and railings are a common option for company owners searching for cutting-edge solutions that improve efficiency while also enhancing the appearance of their brand.
The Usefulness of Glass Railings and Walls
Glass railings and walls in business areas have many practical uses in addition to being beautiful.
The ability of glass walls to let natural light freely flow throughout the area and create a welcoming ambiance is one of their key benefits. Employee productivity may rise as a result, and consumers may experience a more pleasant workplace.
Glass walls are also simple to keep clean and maintain, which makes them perfect for high-traffic areas like lobbies or waiting rooms. Glass walls don't need regular care like painting or fixing up holes like conventional walls do; they only need a soft cloth once in a while.
Glass shower doors are excellent for use in commercial settings. They provide security while preventing views from being obstructed, letting visitors take in their surroundings while feeling protected. Additionally, glass railings are strong and resistant to weather like rain, wind, and snow.
Glass railings also adhere to safety laws and construction norms, such as those governing the height of balconies and stairs.
Glass walls and railings are a great option for any business area wishing to increase its visual appeal while also gaining practical advantages due to their utility.
The Economicalness of Glass Railings and Walls
Cost-effectiveness is usually a top concern when it comes to business premises. Fortunately, glass railings and walls meet every need for cost.
First off, compared to conventional brick or concrete walls, glass walls are less expensive. Construction time and labor costs may be reduced by immediately prefabricating glass panels offsite and installing them on-site. Additionally, unlike other materials, glass doesn't need any painting or polishing.
Second, compared to other railing materials like steel or wood, glass railings are also less expensive. Other kinds of rails need frequent rust treatment or coating; glass, however, needs less care and lasts longer.
Additionally, adding glass railings and walls may save energy costs by letting more natural light into the structure, which reduces the need for artificial lighting throughout the day.
In conclusion, although some people would assume that utilizing glass in business spaces will be costly, this is untrue given that it is long-lasting and requires little maintenance, making it a long-term cost-effective solution.
Conclusion
Glass railings and walls provide several advantages for business buildings. They boost utility and efficiency while giving any structure a sleek, contemporary appearance. Glass walls may open up a room and make it seem more welcoming by letting natural light pour through. Glass railings are the best option for safety since they don't hinder views or take up precious floor space.
It is obvious that glass railings and walls are a great investment for any business facility wanting to improve both practicality and aesthetics. These features may last a lifetime with minimum maintenance if they are installed correctly. Get in touch with a qualified contractor now or visit Glass and Shower Doors now!
Share This Story, Choose Your Platform!