The finest partitions for offices are glass ones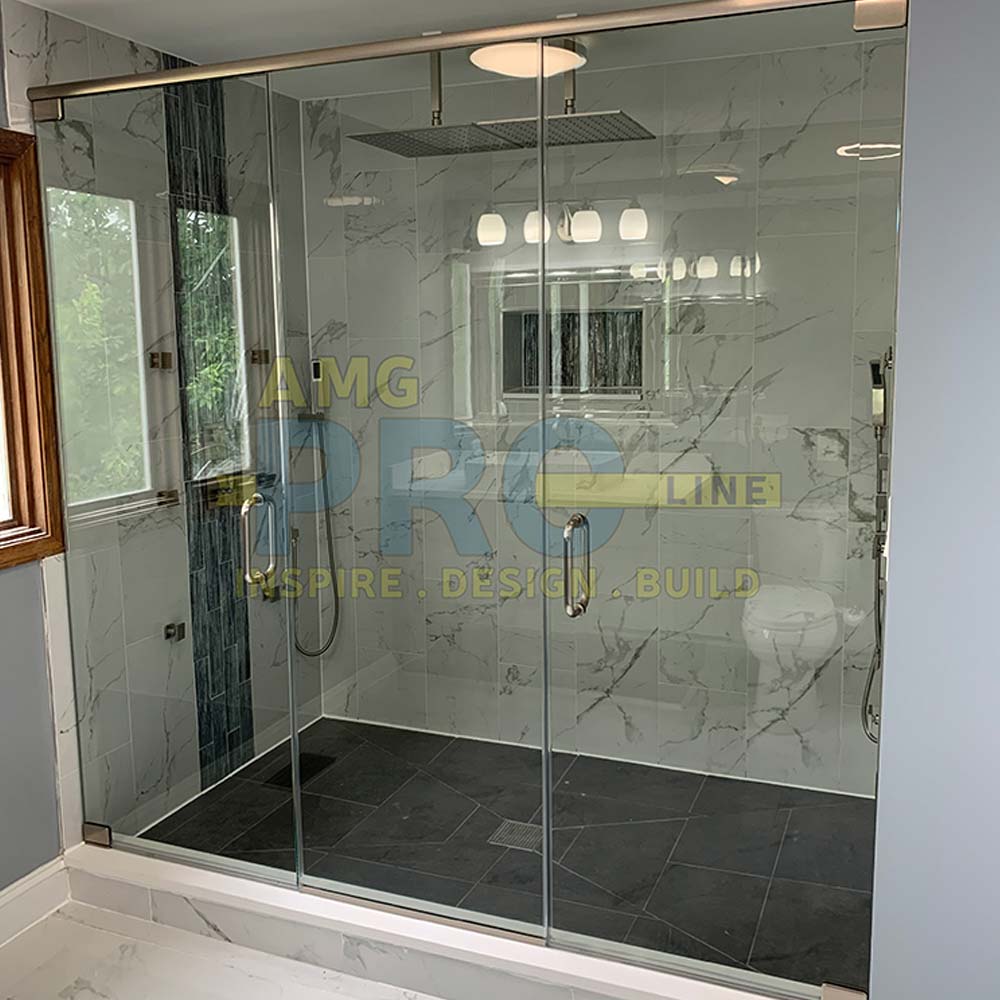 Glass barriers are a technique to make private places in a welcoming office setting while utilizing natural light. They are growing in popularity as a result of the wide selection of glass partitions available on the market and the many styles. In addition to utilizing the available light, they also have an exquisite appearance due to their smooth and translucent exterior.
Natural light is, of course, the first benefit. Glass walls allow for more light to enter a workplace while maintaining privacy. These glass walls can also shield the open space from distracting surroundings while giving it a professional feel.
Glass walls can work quite well in a busy office, especially if opaque glass is used. Particularly if you utilize insulating glass units, they will reduce noise.
At AMG Glass & Shower Doors, we have the ideal system for your project if you're seeking for a partition with a low profile and a sophisticated appearance. For a glass office front, our high-quality glass wall is ideal. It makes the perfect statement of simplicity when combined with butt glazing. Glass or framed doors are both acceptable.
Many individuals make the error of believing that glass walls are only used in new or modern buildings. In truth, even when older buildings have distinctive architectural characteristics, they might be incorporated into them relatively readily. Glass wall systems are adaptable enough to be fitted into this older architecture in situations when the floor and walls are not completely aligned.
Share This Story, Choose Your Platform!