Use Frameless Shower Doors to Adopt Minimalism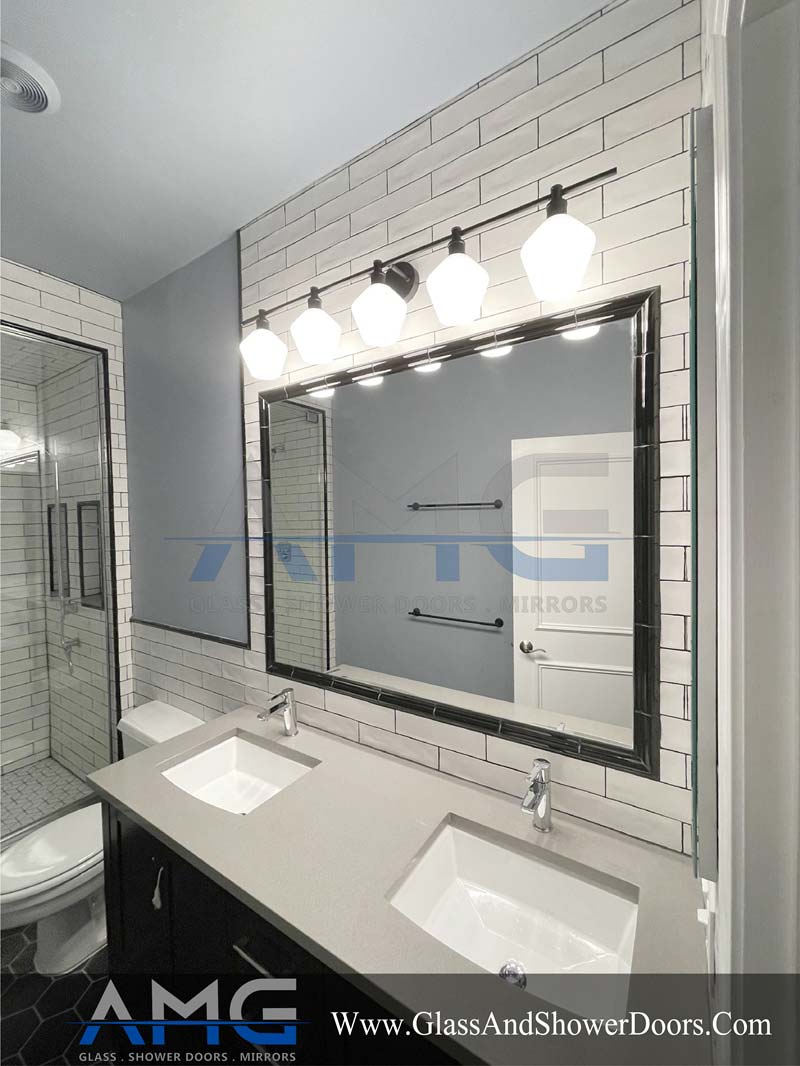 Are you trying to maximize space in your bathroom while still giving it a sleek and contemporary look? Consider frameless shower doors instead! These sophisticated, minimalist doors provide the appearance of extra space while also giving any bathroom a touch of refinement. Additionally, cleaning is a snap without the obstruction of large frames. In this article, we'll explain how to choose the ideal frameless shower door for your requirements and showcase our top three picks. Furthermore, we'll guide you through the installation procedure so you can easily attain that minimalist aesthetic. With frameless shower doors, let's embrace simplicity!
How to choose a suitable frameless shower door
There are a few important things to think about when selecting a frameless shower door. The optimum sort of shower door will depend mostly on the size and form of your shower. For bigger showers, decide whether you need a single door or many panels.
Next, consider the fashion you desire. Do you like a sleek, contemporary style with basic hardware? Or do you like something with etched glass or patterns that is more decorative?
The thickness of the glass is another crucial element. Although heavier and more costly, thicker glass offers greater durability.
Take into account the hinges and handles that will serve your demands the best. From simple knobs to more ornate designs, there are numerous choices.
By keeping these things in mind, you can choose the ideal frameless shower door for your bathroom—one that looks fantastic and will last for many years.
Three of the best frameless shower doors
There are many alternatives to take into consideration when selecting the ideal frameless shower door for your bathroom. The three finest frameless shower doors now on the market have been selected to make things simpler for you.
We start with the DreamLine Enigma-X Frameless Sliding Shower Door. This door has a sleek, contemporary appearance and is made of high-quality materials for endurance and durability. The sliding mechanism makes entry simple and conserves space in your bathroom.
The Aston Cascadia Completely Frameless Hinged Shower Door will be discussed next. This shower door will bring elegance and refinement to any bathroom design thanks to its transparent tempered glass panels and chrome hardware finish. Enough room is provided for entering and leaving the shower area by the hinged entrance.
Finally, but certainly not least, there is the VIGO Elan Adjustable Frameless Sliding Shower Door. This door's adjustable width feature makes it the perfect choice for those who seek flexibility while upgrading or rebuilding their bathrooms. While ensuring optimal stability, its stainless steel hardware provides a touch of flair.
These top 3 frameless shower doors come in a variety of designs and features that can be tailored to your individual requirements and tastes when it comes to modernizing the appearance and functioning of your bathroom while keeping things as simple as possible.
Frameless shower door installation instructions
Glass shower door installation may seem like a difficult process, but with the correct equipment and guidance, it is manageable. Measure the area where the door will be placed in order to make sure you choose the right size.
Before mounting any brackets or hinges, ensure your walls are level and square. It's crucial to carefully follow the manufacturer's instructions since each brand may have different installation specifications.
It's time to attach the real glass door panel when all brackets and hinges are firmly in place. In order to prevent any mishaps, this should be completed slowly, cautiously, and by a team of at least two.
To stop leaks and increase stability, sealant should be used all around the shower door's edges. Before utilizing your new frameless shower, give everything plenty of time to dry properly.
If you have any questions about the installation procedure, it is always advised that you speak with a professional. Your frameless shower doors may offer a modern, useful design to your bathroom while lasting for years with the right upkeep.
Conclusion
Incorporating simplicity into your bathroom is easy when you choose a frameless shower door. Any average bathroom may become a magnificent area because of its clean and contemporary design. Choosing the best shower door for your requirements and tastes may be intimidating, however. Before making a purchase, keep in mind to think about things like the thickness of the glass, the finishes of the hardware, and the installation necessities.
The top 3 frameless sliding shower doors in this article, the VIGO Elan Frameless Sliding Shower Door, the DreamLine Enigma-X Fully Frameless Sliding Shower Door, and the Aston Moselle GS Fully Frameless Sliding Shower Door, are all fantastic options for anyone looking for high-quality components, dependable construction, and simple installation.
At first glance, installing a frameless shower door could seem like a difficult operation, but with a little time and careful planning, you can do it on your own or with the assistance of experts. A properly built shower door guarantees safety while enhancing the aesthetics of your bathroom.
Frameless shower doors might help you embrace simplicity today.
Share This Story, Choose Your Platform!